We are not your ordinary grocery store
Midway Market, your favorite Hometown Grocer, has been a fixture in Battle Mountain since the early 1900's. Since 1959 the market has been under the ownership of the Lake family, currently owned by Mark and Janey. Don and Jean purchased the Midway from Butch and Carmen Hinman in 1959. Prior to the Hinman's, the store was owned by Midway's founders Esteban and Petra Mendive.
The original Midway Store was located at 66 East Front Street in a building built by Esteban Mendive. Today the old Midway is a part of the Owl Club, in fact the main entrance to the Owl is through the old front and back doors of Midway. We moved to our current location in 1983. The name was changed from Midway Store to Midway Market as we believed "Market" fit the image of fresh better.
Our staff is friendly and helpful, ready to serve our guests and make your shopping experience pleasant. Many of our associates have worked for our company for many years. In fact, Ardi Morgan has been with us for more than 30 years. We know our customers and we love them. We know that our size is modest by any standard but we strive to have the best variety and value available for you. We support Battle Mountain and it's residents in many ways and we believe that our community is a truly great place to live and play.
Our Meat Department features some of the best hand cut Steaks, Roast and Chops to be found anywhere and it's Fresh! Our Master Meat Cutter, Julio Vazquez prepares the best Carne Asada and Pollo Asado with recipes from Old Mexico, our signature Basque Chorizo is made fresh in house in small batches and follows the Mendive family recipe with only the best quality ingredients. Our Produce Department director Rosie Tovar buys only the freshest produce available and we feature many Organic items.Our deli takes great pride in Chef Huck's homemade soups, sandwiches and daily dinner specials prepared from scratch daily with only the freshest and best ingredients available. We feature Chester's Chicken and Noble Roman Pizza. Our center store headed up by Rosa Vazquez features Western Family and Full Circle Organic private labels. If you want something we don't have please let us know and we will do our best to find it for you.
Your Hometown Heroes
We are proud of our Service Men and Women and the service they provide to our community. Buy the items listed and we will donate 10¢ with each purchase of these products.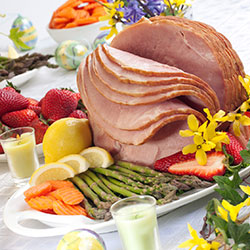 Your way to a simply delicious Easter Dinner
Being saddled with making Easter dinner doesn't need to be difficult. These recipes will give you everything to wow this Easter Sunday without the work.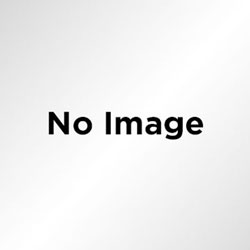 All You Need To Know: Asparagus
Asparagus is great, evidenced by the fact that it contains no fat or cholesterol. Click the link to learn more.